12th October 2003, 5:41 PM
My Games Collection
(Always Updated)
My Webpage!
Currently Playing: Various Stuff

I managed to find the files a while ago but never bothered to re-upload them, but since GR reminded me about the comics, how about I upload these again... not that they're any good, they aren't.  This one isn't even a comic, and the other one is (as I think you will agree) not funny.  Ah well, humor other than sarcasm isn't exactly my strength.
Yes, I made both in Klik & Play, using the built-in background (and sprite, for the second one) libraries for the images.  I certainly can't draw like this.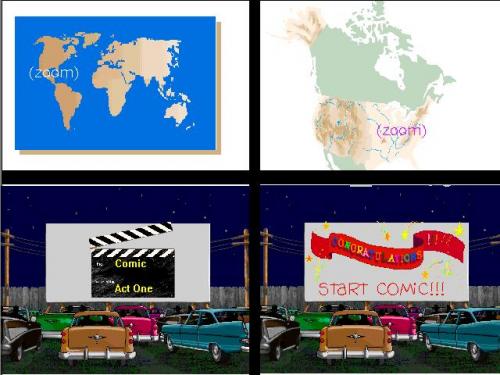 My Games Collection
(Always Updated)
My Webpage!
Currently Playing: Various Stuff